Our service goals are to make strata living easy for all unit owners – irrespective of size or value of your scheme.
Our aim is to challenge the status quo, and deliver what we believe is the biggest transformation ever seen in the strata management industry.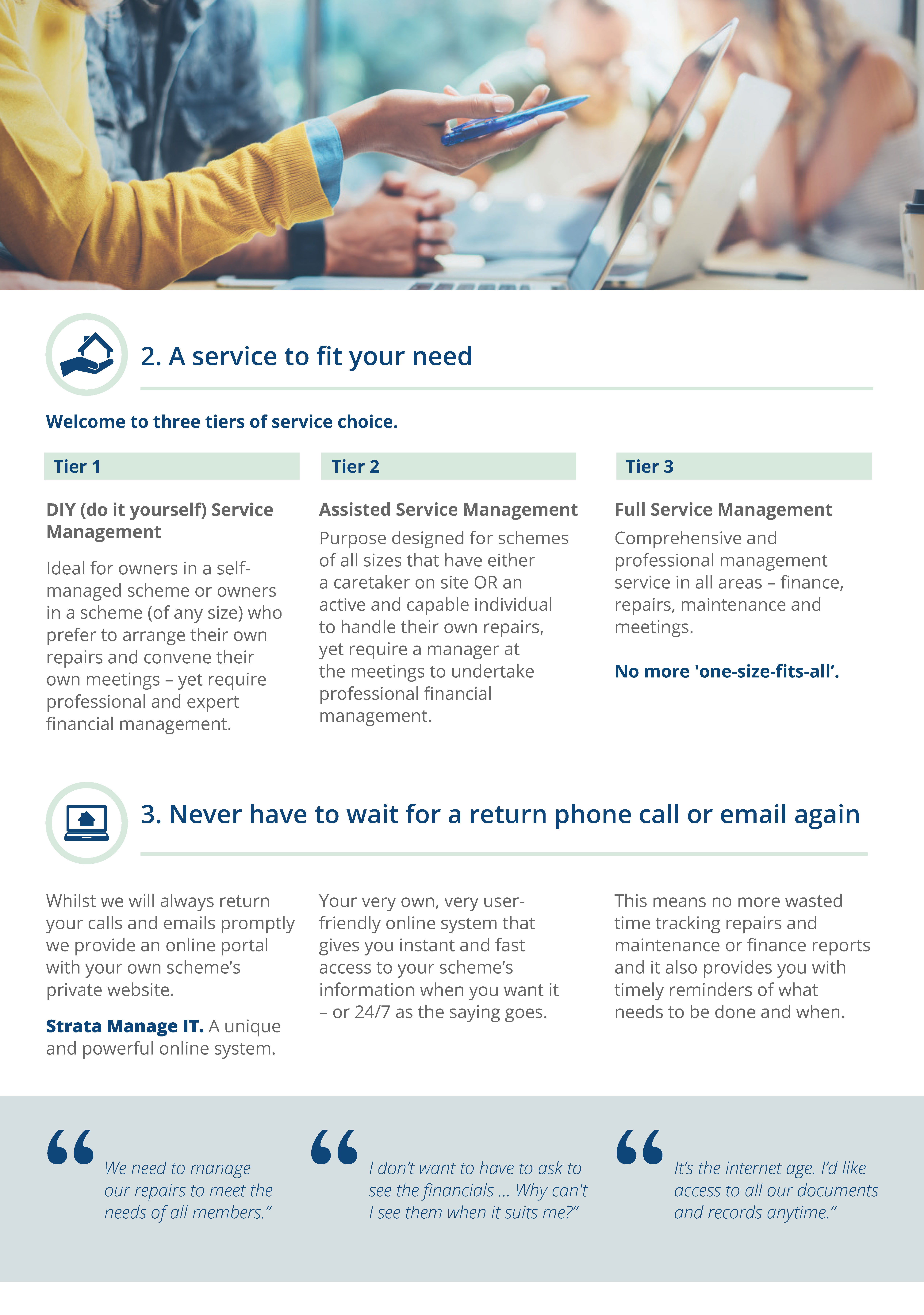 Email strata@fnyamba.com.au or call 02 6646 2299 for more information on how we can assist you with your Strata Management needs.
Click here to download a copy of our Strata Management Brochure.